1
2
3
4
5
6
7
8
9
10
11
12
13
14
15
16
17
18
19
20
21
22
23
24
25
26
27
28
29
30
31
32
33
34
35
36
37
38
39
40
41
42
43
44
45
46
47
48
49
50
51
52
53
54
55
56
57
58
59
60
61
62
63
64
65
66
67
68
69
70
71
72
179 weeks ago
The following beautiful summer photos were taken by Denis Belitsky in a picturesque place near the village of Granitnoye located in Donetsk region. Source: ukraine travel blog  
180 weeks ago
The largest in Europe and one of the world's largest floating light and music fountain can be found in Vinnitsa. The fountain is built in the riverbed of the Southern Bug River. When you are watching the show, it is hard to believe that you're in a small provincial Ukrainian town, and not in Dubai. [...]
180 weeks ago
Often shrouded in myths and folklore, bats are among the most misunderstood animals in the world, when in fact they are vital to the ecology of the areas they live in. Through education projects at schools and with the general public, conservationists in different parts of the world, including Ukraine, work hard to dispel the [...]
180 weeks ago
Kolomiya is a relatively small town located in Ivano-Frankivsk region of Ukraine. The town is known for its well preserved buildings of the late 19th – early 20th centuries. Central historical part of Kolomiya is very well appointed, the streets are paved with stone, everything is clean and tidy. This town can be called Ivano-Frankivsk [...]
181 weeks ago
Djur-Djur (meaning "water-water" on Armenian language) is the most full-flowing waterfall in the Crimea located in Alushta region near Generalskoye village at an altitude of 468 meters above sea level. This waterfall doesn't dry out even in the dry season. Photo by Ilya Melikhov Source: ukraine travel blog  
181 weeks ago
Picturesque view of one the best medieval fortifications of Eastern Europe located in Kamenets Podolskiy. Photo by Sergey Stepanenko Source: ukraine travel blog  
182 weeks ago
Let's say goodbye to winter! On hot days of the coming summer we will really miss the invigorating freshness of frosty winter days. Beautiful winter landscapes – the Krynka River near the village Novopetrovskoye in Donetsk region, about 80-100 km from Donetsk. Photos by Denis Belitsky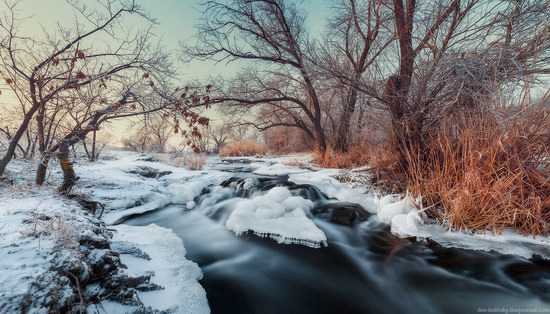 182 weeks ago
Kamenets Podolskiy is one of the oldest cities in Ukraine known for its unique combination of historical, architectural and urban heritage. "The Old Town" is declared a state historical and architectural reserve. There are about 200 monuments of the 9th-19th centuries in the city. Kamenets Podolskiy has almost completely preserved historic center without inclusions of [...]
183 weeks ago
It took some effort to shoot this beautiful picture of night Yalta from Ai-Petri Peak but the result is worth it. Photo by Denis Belitsky Source: ukraine travel blog  
183 weeks ago
Forged Figures Park is a park in Donetsk with forged sculptures. The park was opened in August 2001. The international festival of blacksmith art held annually in Donetsk has the same name. Traditionally, all forged figures made during the festival remain in the park as a gift to the city. The park has about 220 [...]
184 weeks ago
With the arrival of Christianity in Ukraine in the tenth century, some ancient festivals were replaced or combined with Christian celebrations, with one of the most notable celebrations being Easter, or Velykden. Previously this mid-spring event was associated with the revival of nature after a long, often harsh, winter, and with the adoption of Christianity [...]
184 weeks ago
Chersonese lighthouse is located at the entrance to Sevastopol bay, in its southwestern part, at Cape Chersonese. The lighthouse was built in 1816 and throughout its long life played an important role in the history of the Black Sea Fleet. During the Second World War, the lighthouse tower was destroyed, but it was rebuilt in [...]
184 weeks ago
Despite numerous political events in recent months, the work on the construction of project "New Safe Confinement" at the Chernobyl nuclear power plant in abandoned Pripyat city continues. This project is also known as "The Arch". March 31, 2014, the process of moving of the eastern part of "New Safe Confinement" began. The weight of [...]
185 weeks ago
These great nature photos were taken by Sergey Stepanenko near small village of Mokhnach located almost in the center of Kharkov region. Frosty winter Warm autumn Mystical late autumn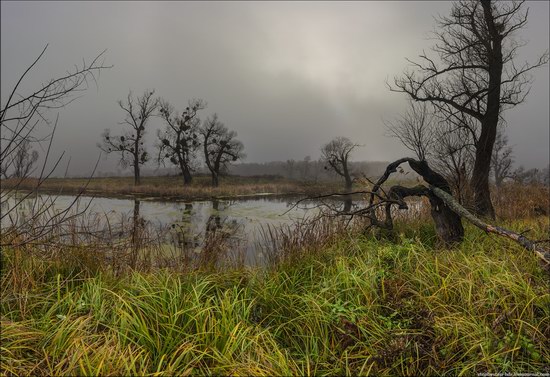 185 weeks ago
Lviv is the capital city of Lviv region, cultural, educational and scientific center. It is a major industrial center and transportation hub of Western Ukraine, the seventh most populous city in the country. The historic center of Lviv is a UNESCO World Heritage Site. This city with the largest number of architectural monuments in Ukraine [...]
186 weeks ago
Formed in September 1992 in the Ukrainian city of Lviv, the six members of Pikkardiyska Tertsiya have been entertaining audiences in their home country and abroad with their a cappella musical performances for more than two decades. The group originally consisted of four members performing traditional Ukrainian folk songs and music dating back to the [...]
186 weeks ago
Ukrainian part of Hutsul Alps also known as Marmarosy is located in Rakhovsky district of Zakarpattia region. Hutsul Alps are the most beautiful mountains in the Ukrainian Carpathians due to high altitude (over 1,900 meters), diverse geological structure, and deep valleys (up to 1500 meters). Photos by Alexander Kotenko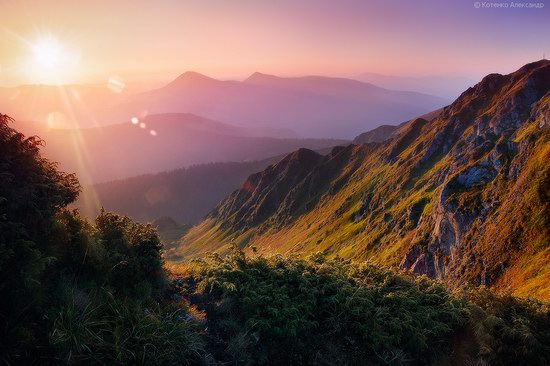 187 weeks ago
In late November, in Ukraine, mass protests against the government's decision to suspend signing an association agreement with the EU began. Rallies in the center of Kyiv, called "Euromaidan", spread to other regions of Ukraine. In January 2014, after the adoption of laws that substantially restricted the rights and freedoms of citizens, confrontation between the [...]
187 weeks ago
As Russia moves out from Crimea the people who swore to protect Ukraine do nothing more than slap the hand of a few politicians. As long as Ukraine allows Russians to vote they will never be free of Putin or Russia. As Russia prepares to take Donetsk will those who promised to protect Ukraine hold [...]
187 weeks ago
Tarhankut is a cape located in the most western point of the Crimea, on the peninsula bearing the same name. It is a popular place for diving, windsurfing, kiteboarding. From April to October, the sun shines brightly, and the water in July and August warms up to +28 ° C. There are no rivers nearby, [...]
188 weeks ago
Ai-Petri is a mountain of 1234 meters height located in the Yalta region of Crimea. "Ai-Petri" name is of Greek origin and translates as "Saint Peter". Maximum number of foggy days (not only in Crimea, but throughout Ukraine) is observed here (215 days in 1970). Beautiful photo by Sergey Anashkevitch Source: ukraine travel blog  
188 weeks ago
The Askaniya-Nova Biosphere Reserve in the Kherson Oblast of Ukraine is home to what is believed to be the world's largest captive group of Przewalski's horses. Also known as Asian wild horses and Mongolian wild horses, Przewalski's horses (Equus ferus przewalskii) are the last true wild horses in the world*. Although the majority of the [...]
188 weeks ago
Agitation before the referendum in the Crimea. The text says: "March 16, we choose". I suppose, the result is already known. Photo by Tatiana Rihtun Source: ukraine travel blog  
189 weeks ago
As Putin send more and more Russians to Crimea they are set to vote to become part of Russia. Putin is actively importing Russians to make sure the vote goes in his favor. As he acts on taking Crimea the world is talking, maybe some sanctions. I fear that as long as native Russians can [...]
189 weeks ago
All these incredible water colors, crazy salt columns and cosmic landscapes are abandoned fields for collecting salt located in the Crimea! Back in Soviet times, these fields were used for mining salt for the needs of the chemical industry. The views here are fantastic – unique combination of bright red water and blue-white-black mud. Photos [...]
189 weeks ago
Currently, there is certainly some tension in the Crimea, but in many ways it is not so critical as it looks from the outside. People in the Crimea are united by one idea – they don't want war. There are unidentified soldiers in the Crimea, though in recent days the number of them has become [...]
190 weeks ago
Breaking news. Upper House of Russian Parliament voted to approve sending Russian armed forces on the territory of Ukraine. It was done by Putin's request because of the "extraordinary" situation in Ukraine and threats to life of Russian citizens, the personnel of the military contingent of the Armed Forces of the Russian Federation located in [...]
190 weeks ago
Located on a hill overlooking the town of Zbarazh near Ternopil in Western Ukraine, Zbarazh Castle is a superb example of historic defensive architecture. Visitors to the castle will find a number of fascinating exhibits detailing the history of the area, archeological excavations, sacred arts, icons and sculptures, as well as local ethnic crafts and [...]
190 weeks ago
Syvash Bay also known as the Rotten Sea located on the west coast of the Azov Sea is separating the Crimean peninsula from the mainland. In summer, due to the shallow water (0.5-1.0 meters), water in the bay warms up making it very smelly. Fortunately, this picture does not convey the smell and we can [...]
191 weeks ago
Today, the Parliament of Ukraine voted for the ouster of the President Viktor Yanukovych, and appointed new presidential elections on May 25. Yanukovych left Kyiv and protesters occupied his residence located nearby. Here is a number of photos takes inside the residence abandoned in a hurry. Viktor Yanukovych loved living on a grand scale. For [...]
191 weeks ago
What a beautiful view! Sunset on Cape Tarkhankut – the westernmost point of the Crimea. Photo by Sergey Stepanenko Source: ukraine travel blog  
191 weeks ago
The locals are calling it a revolution. It is true that most of Europe is corrupt but its a way of life in Ukraine. The courts can steal from you the police, government officials and politicians all want a bribe. For some officials and police the pay is to low and without taking bribes they [...]
191 weeks ago
Chernivtsi National University named after Yuriy Fedkovych is one of the oldest universities in Ukraine located in Chernivtsi city. Nowadays, about 3,500 students are studying in this university founded in 1875. In 2011, the central building of the university, the former residence of the Metropolitans of Bukovina and Dalmatia, was included in the UNESCO World [...]
192 weeks ago
Stretching across the border between Romania and Ukraine, the Danube Delta Biosphere Reserve lies at the end of the 2,860km Danube River and consists of dozens of lakes, channels and islands. It is the largest wetland and reed bed in Europe and is vital in the purification of water in the region, which often bears [...]
192 weeks ago
This is a really beautiful set of photos of a colorful sunset taken at Cape Chersonese in Crimea by Sergey Anashkevitch in September 2013. Source: ukraine travel blog  
193 weeks ago
Some might be in for a shock to learn a lot of places only have hot water at certain times of the day. A word of caution, do not drink tap water in Ukraine! Normally Ukrainians do not use ice in drinks and caution should be used as it might be made from tap water. [...]
193 weeks ago
Diversity of Ukrainian nature is amazing. Just look at this beautiful photo taken in Kharkiv region – it is a real rain forest! Photo by Sergey Stepanenko Source: ukraine travel blog  
193 weeks ago

?The laws the Verkhovna Rada adopted on January 16 have been declared invalid since February 2. The previous wordings of the codes and laws have been restored,? the statement noted.
193 weeks ago
Current sharp fluctuations in hryvnia rate are the "merit" of political protests, president of the Ukrainian Analytical Center Oleksandr Okhrymenko told a press conference, ForUm correspondent reports.He said that in the period of 3 January 2010 -
193 weeks ago
The revolutionaries of Maidan (Independence Square in the heart of Kyiv, Ukraine) built a catapult to bombard the riot police on the other side of barricades with stones. Cossacks (medieval Ukrainian warriors), who we used to think usually fought on horseback as unstoppable cavalry, actually fought on foot, as infantry. They were experts at surrounding [...]
194 weeks ago
Seven of Ukraine's protected areas are listed with UNESCO as Biosphere Reserves, as they meet the criteria of balancing conservation with sustainable use in line with the organization?s Man and the Biosphere Program founded in 1971. These reserves – Askaniya-Nova, Carpathian, Danube Delta, Chernomorskiy, Desnianskyi, East Carpathians and Shatskyi ? each have their own special [...]
194 weeks ago
The Right, the Left, and the Ukrainian Protests The revolutionary events in Ukraine are full of noticeable phenomena and know-hows. One of the most remarkable things is a clearly delicate and respectful treatment of private property and respect for human dignity by protesters. In Kyiv until now none of the privately-owned businesses situated within the [...]
194 weeks ago
Odessa is a city on the northwestern coast of the Black Sea, the largest port in Ukraine, a major industrial, cultural, scientific, and resort center, the third most populous city in the country. Odessa is presented mainly by architecture of the 19th-20th centuries. Let's walk through the streets of the city and explore some of [...]
194 weeks ago
Source: travel2ukraine  
194 weeks ago
The private mini bus also called Marshutka is one of the most affective ways to navigate any city in Ukraine. There are signs on the front and side that say where it is going, and a number that will also be useful. The mini bus drivers all think they are in a road race to [...]
195 weeks ago
There are several common misconceptions about Maidan and the situation there. The first one is that almost the entire Kyiv is literally destroyed. This is not true. All the pictures of confrontation that you can see were taken on one relatively small area near the entrance to the Dinamo Stadium, it is government quarter. Photos [...]
195 weeks ago
One of my favorite places to travel in the winter is Bukovel Ukraine for some ski and snowboarding. Here are a few pictures from the area.
195 weeks ago
Ukraine was visited by over 26 million tourists in 2013, 1.5 million more than in 2012. The announcement was made by Oleksandr Vilkul, Ukraine's Deputy Prime Minister, the Information-Analytical Bulletin of the Cabinet of Ministers of Ukraine